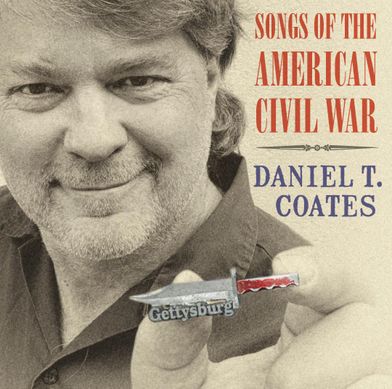 Etwas besonderes fuer OLD STLYE FANS!
Musik worueber man sentimental werden kann, schmuenzeln kann, lachen kann und die Virginia Reel oder ein Suedstaaten Ball Waltzer tanzen kann!
16 seitigen Booklet
Bonus Tracks:
*Drum Kadenzen fuer Vereine Einmarsch!
*Trumpeter Rufe
*Gettysburg Address auf Englisch und auf Deutsch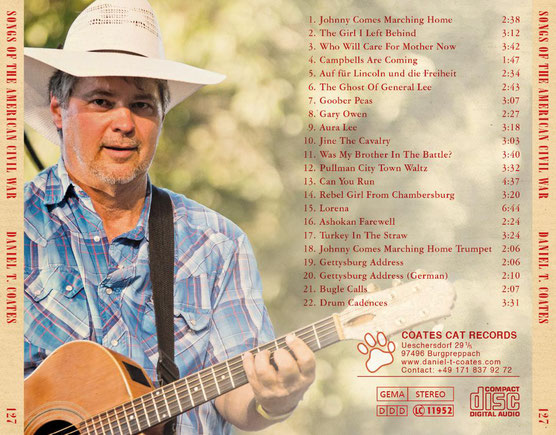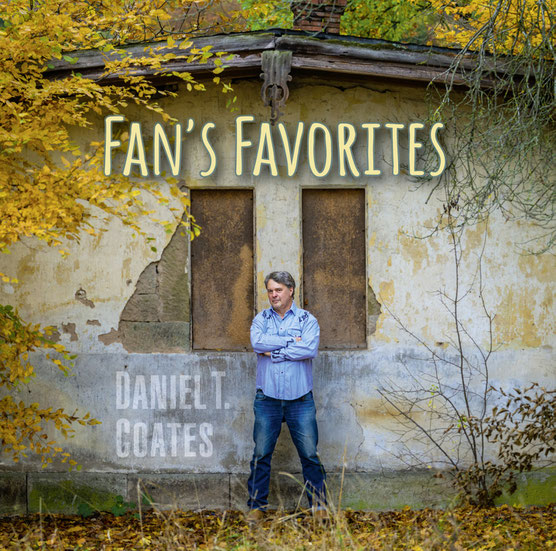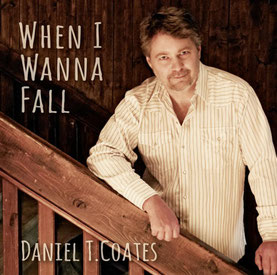 Daniel T. Coates's 2014 CD When I Wanna Fall beinhaltet eigene Titel sowie Cover Songs, die in seinen Liveshows zu hören sein werden. People Are Crazy und  Layla sind mit Kontrabassist Gabor Bardfalvi im Duett aufgenommen, um den bekannten Sound wiederzugeben. When I Wanna Fall, Good Night To Fall In Love, Thinkin `Bout The Girl und Dangerous sind Coates` Originale, komponiert und aufgenommen mit seiner Band brandneu im Frühling 2014. Countryklassiker wie Ricky Skaggs` Hit Crying My Heart Out Over You mit Deutschlands geschmackvollstem Steelguitarist Didi Waechtler ist ein Beispiel von "Country pur" ala Coates. Fiddler Mark Stoffel (Shady Mix Band) und Banjomaster Obi Barthmann glänzen hier als Gäste auf etlichen Titeln. Bluegrass Fans können sich schon auf Another Town, (JDCrowe und Keith Whittley) freuen. Zwei George Strait Hits Cheyenne und Easy Come, Easy Go sind nahezu als unplugged Versionen dabei wie auch Choices und Treat Your Man, die Megahits für den "anderen George" George Jones waren. Rockabilly Fans aufgepasst! JD Mcphersons Northside Gal mit Gabor B's Slapbass und Dan's fat guitar Sound sind endlich auf der Platte. Drei von Dan's Drummers schlagen gekonnt zu: Clemens Schirmer, Andy Kupfer und Klaus Schoenauer. Und ein Paar Bonus Tracks gibt es auch... Viel Tamtam, um Dan T. Coates' Jubiläum "40 Jahre in der Musikbranche" zu feiern. Diese CD ist Dan's neuntes Album seit 1994.

WHEN I WANNA FALL 
Coates Cat Records 120
1. Easy Come, Easy Go 3:28
 (Roy Bergere)
2. When I Wanna Fall 4:14
 (Daniel T. Coates)
3. Crying My Heart Out Over You 3:00
 (Butler, Certain, Sherry, Stacey)
4.Wake Up Little Susie 3:30
 (F. Bryant, B.Bryant )
5. Choices 3:04
 (Billy Yates, Mike Curtis)
6. Another Town 2:36
 (Tom T. Hall)
7. Layla 2:50
 (Eric Clapton & James Gordon)
8.Honey Open That Door 2:41
(Mel Tillis )
9.Good Night To Fall In Love 2:34
 (Daniel T. Coates)
10.Down On The Corner 4:21
 (John Fogerty )
11. Cheyenne 4:09
 (Aaron Barker & Erv Woolsey)
12. You Better Treat Your Man 3:32
 (Wayne Raney)
13.Maybe She'll Dance With Me 4:44
 (Daniel T. Coates)
14. There's A Road 2:54
 (Daniel T. Coates)
15. Northside Gal 2:45
(J.D.McPherson )
16. Just Breathe 3:44
 (Bentley, Lamar, Lawrence )
17. Thinkin' Bout The Girl 2:49
 (Daniel T. Coates)
18. Dangerous 3:32
(Daniel T. Coates)
19. Lorena 4:36
 (Daniel T. Coates)
20. We Went Out Last Night 3:18
 (Kenny Chesney & Brett James)
21. People Are Crazy  3:03
 (Bobby Braddock, Troy Jones)
22.Low And Lonely 3:43
(Floyd Jenkins)
Produced by Daniel T. Coates
protected by GEMA