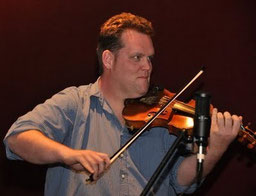 Nashville Fiddler in Germany April 27-30
May 12/13Private and LINDENFEST

May 19 in Geiselwind
Aaron Till tourt mit Daniel T. Coates


Aaron Till ist ein regelrechter"Go To Man" in den USA, wenn ein Geiger für Country, Bluegrass und Swing Musik gesucht wird. In Nashville ist er regelmäßig auf Lower Broadway ( Nashville's Main Street) ,wo alle Liveclubs sind, zu sehen und zu hören. 2018 ist Aaron unterwegs fuer etliche Gigs mit Daniel.

Aaron Till wuchs in der Nähe vom Baltimore, Maryland auf, spielte in Bluegrass Bands in Maryland, Virginia und in Dan Coates's Heimatstaat Pennsylvania. Dan und Aaron lernten sich aber erst in Europa kennen, als sie zusammen in einer Backupband für einen texanischen Sänger spielten. 1995 zog Aaron nach Nashville, wo er 1998 als Mark Chessnut's Fiddler anfing . (Mark Chessnut´s 14 Nr. 1 Hits sind u..a., Brother Jutebox, Its A Little Too Late, Gonna Get A Life). Aaron Till spielt alles, was Saiten hat und ist ein begnadeter Sänger und Entertainer.
Neben Auftritten mit Mark Chessnut, Asleep At the Wheel, Hank Williams 3 und seiner Nashville Band Brazillbilly ist er auf zahlreichen Country- und Rootsmusic- Aufnahmen zu hören, u.a. auf Daniel T. Coates' Album Jenny Works In There. Ein Höhepunkt von Aarons Karriere ist sicherlich sein Auftritt in the WHITE HOUSE in 2006. Yes..the one in Washington, DC!
AARON TILL HITS THE ROAD WITH DTC in 2018

02/03.02.18 St. Heinrich "LONESTAR SALOON" with DTC Trio

19.05.18  "Geiselwind Country & Truckerfest" mit DTC Band
02/03.06.18. Nenzingen, mit DTC Band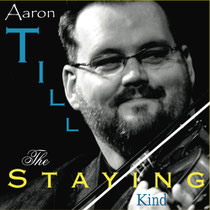 NEUE CDS!
2014 erscheinen  von Aaron Till neue Scheibe:  The Staying Kind ist eine Sammlung von Songs, die lange in Herz und Ohr bleiben! Aaron singt, geigt, spielt Gitarre und andere Instrumente und bei einem Livemitschnitt seiner speziellen Version vom The Tennessee Waltz sein Publikum gut zum Lachen bringt. Höchstes musikalisches Können und Warmherzigkeit wird das Publikum begeistern. Produziert vom Aaron Till und Richard Smith. Aaron ist auch auf Daniel T. Coates's neuste CD, die in 2017 erschienene TRAVELIN' GUITAR MAN...

Aaron playing this 1994 Takamine Guitar which has not been worked on for 20 years... a difficult task but he made it sound good!