DANIEL T. COATES SCHEDULE 2021-2022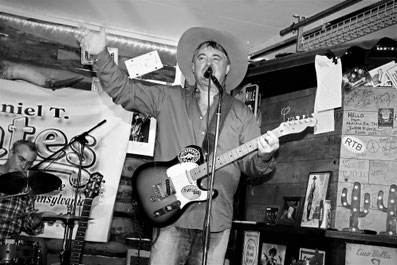 2021  2021  2021  2021
photo by Tammy Burri
2021        2021          2021
SEPTEMBER 2021
Sunday, 05.09.2021 Eging Am See "PULLMAN CITY" 18.00 - 22.00 Uhr / Daniel T.Coates Duo
Monday, 06.09.2021 Eging Am See "PULLMAN CITY" 18.00 - 22.00 Uhr / Daniel T.Coates Duo
*Friday, 10. Gera "birthday for Manuela" Duo with Thomas
*Thursday, 16. Hasselfelde "MAINSTREET OR SALOON" Duo with...
*Friday, 17. Hasselfelde "MAINSTREET OR DANCE HALL" with Band
*Saturday, 18. Schilbach in Vogtland!  Private gig for our Saxon fanclub! Trio with Gabor and Helmut Limbeck! email an dtcoates@aol.com fuer Info... sind noch paar Plaetze frei!
*Saturday, 25. Vogelsdorf b Berlin "COUNTRY NIGHT" with Gabor Bardfalvi and Helmut Limbeck Location is Sportplatz Fredersdorf, Florastr. 3a in 15370 Fredersdorf
POSTPONED TILL 2022!!  *Saturday, 25, Rommelshausen, Kernen CCB Country Night with Band: Gabor B. Clemens Schirmer and Dietmar Waechtler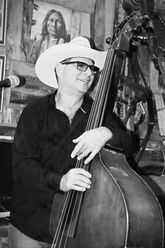 Gabor Bardfalvi comes from deep in the land of the Magyar, Szeged Hungary. He loves playing Coates's style of Americana music and has grown in style as a country bassman and rockabilly slapper over the years. He is on Dan's albums and has become a fine harmony singer. On board since 1996!
OCTOBER 2021
*Friday, 01. Bad Koenigshofen "EBNER BIERGARTEN" Trio with Aaron Till and Gabor B.  18-21h Schottstr. 36 · 97631 Bad Königshofen
*Saturday, 02. Untermeitingen "FOUR CORNERS" Band
with Clemens Schirmer, Gabor Bardfalvi and Aaron Till on Fiddle! 20:30h
 *Sunday, 03. Hegnabrunn "CHARLY'S BARN" with Gabor and Aaron Till...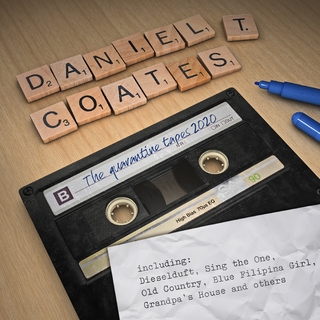 an online Album by Daniel T. Coates
Available for streaming and downloading! 
13 fun, sentimental, original, covered songs! Some with the full band and some acoustic.
Featuring the greatest pickers still alive! Aaron Till, Clemens Schirmer, Gregg Stocki, Dietmar Waechtler and Gabor Bardfalvi.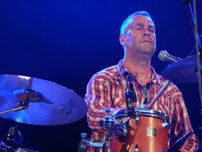 Clemens Schirmer and Dan met doing Gigs in Louisianna's Man Helt Oncale's Band in the 1990's. Happy to have the inventor of Schirmer Bamboos doing most of the Drumwork in both the power Trio and Band. He is sponsored by TROJAN drums.
NOVEMBER 2021
*Saturday, 06. Austria-Vienna "HAUS DER BEGEGNUNG" 18-23h with Band featuring Gabor Bardfalvi, Clemens Schirmer and... Rafaelg. 11-13 (1200 Vienna)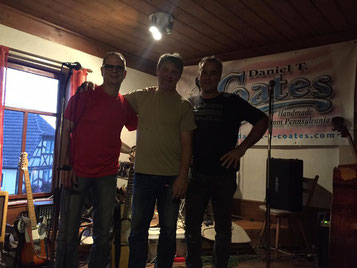 The power of a classic rock trio can never be outdone. Powerhouse Clemens Schirmer and Driver Gabe Bardfalvi back up anything Coates tosses their way.
DECEMBER 2021
*Saturday, 11. Switzerland-Bern "SANDIE'S HONKY TONK" with Clemens and Gabor
*Thursday, 23.12.2021 Eging Am See "PULLMAN CITY"  20.30 - 00.30 Uhr / Daniel T.Coates Band

*Friday, 24.12.2021 Eging Am See "PULLMAN CITY" 20.30 - 00.30 Uhr / Daniel T.Coates Band
 *Friday, 31. Austria-Haag Hausruck "GHOST CITY SALOON" with Band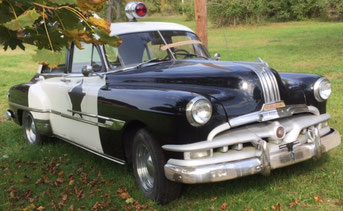 1951 Pontiac..photographed in New Jersey....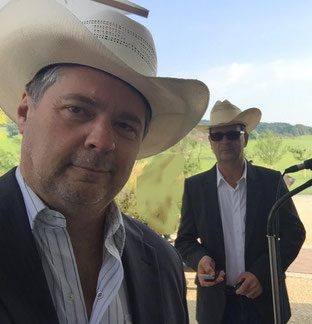 2022   2022   2022   2022   2022  2022
JANUARY 2022
*Saturday, 01. Eging am See "PULLMAN CITY" Band
FEBRUARY 2022
Wednesday, 02., STAMMHEIM (Stuttgart) "GOLDEN NUGGET SALOON" 20h..Duo with Gabor 
APRIL 2022
*Saturday, 23. Dormitz "SPORTHEIM" Trio with Gabor B. and Clemens Schirmer  ca 20h
SEPTEMBER 2021
*Saturday, 24, Rommelshausen, Kernen CCB Country Night with Band: Gabor B. Clemens Schirmer and Dietmar Waechtler
NOVEMBER 2022
*Saturday, 19. Moenchengladbach "COUNTRY PARTY" Eickenhalle with Band
*Friday, 25. Leer with Gabor and Sievert
*Saturday, 26. Leer with Gabor and Sievert